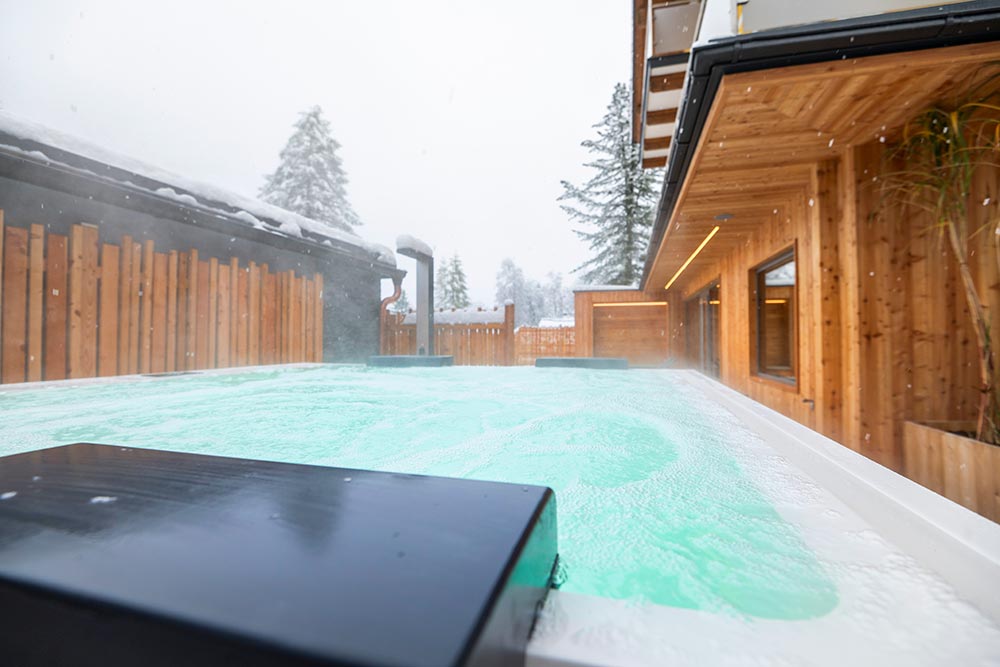 Winter greets you!
First snowfall in November 2023
In the picturesque Gastein Valley, the magic of winter has arrived! With the first snowfall in Gastein, the anticipation for an exciting winter season filled with skiing, snowboarding, and cozy evenings by the fireplace begins.
It's a wonderful time to sit in the hot tub or relax in our panoramic sauna, gazing out into the cold.
Perfect weather for our new wellness section!
This is the time when nature adorns itself in its enchanting winter attire, reminding us of how captivating and versatile the Alps are during this season.
Welcome to the winter wonderland of Gastein!
It won't be long until the ski lifts open.