Our hotel has a loving little "personality" of its own,
you arrive – feel good – come again,
that is our motto.
Any time of the year – our Gastein valley is ….
…. a valley with more than 200 groomed slopes plus freeride routes for everybody
…. a valley with countless hiking and biking routes for every level of ability, suitable also for families,
…. a valley with 2 thermal spas and four swimming areas (swimming lake, solarbath Dorfgastein)
…. a valley steeped in history, culture and traditions
…. a valley that touches the heart and where children's laughter is part of daily life
OUR ROOMS
Newly renovated deluxe rooms

Your personal choice:
aged wood rooms, with gold leaf elements and box spring beds invite for a feel-good holiday in our new Deluxe rooms and studios.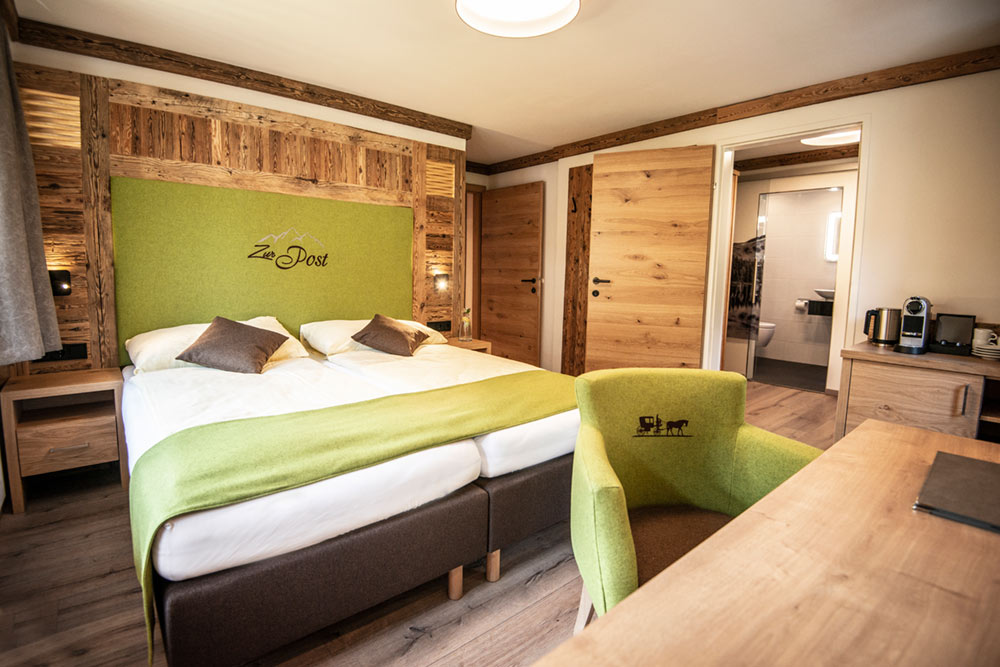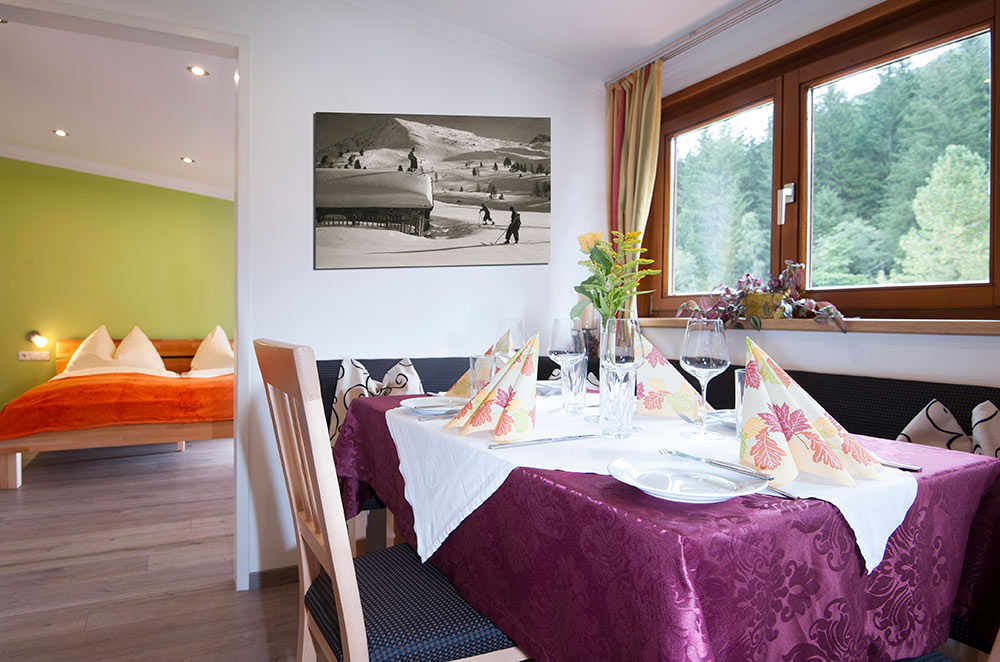 APARTMENTS
Apartments small to large for 2 – 8 people
You will not wish for more in our Apartment House Post (directly behind the main building).
Small apartments for 2 people or you may prefer one of the larger holiday apartments with 2-3 bedrooms for perfect recreation.
RESTAURANT
Quality, freshness,
a unique culinary experience
Our Restaurant Post
- an insider's tip in the Gastein valley –
situated in our house to pamper our guests with Austrian and international specialities.
Our chef Markus runs the kitchen and creates magical culinary taste sensations.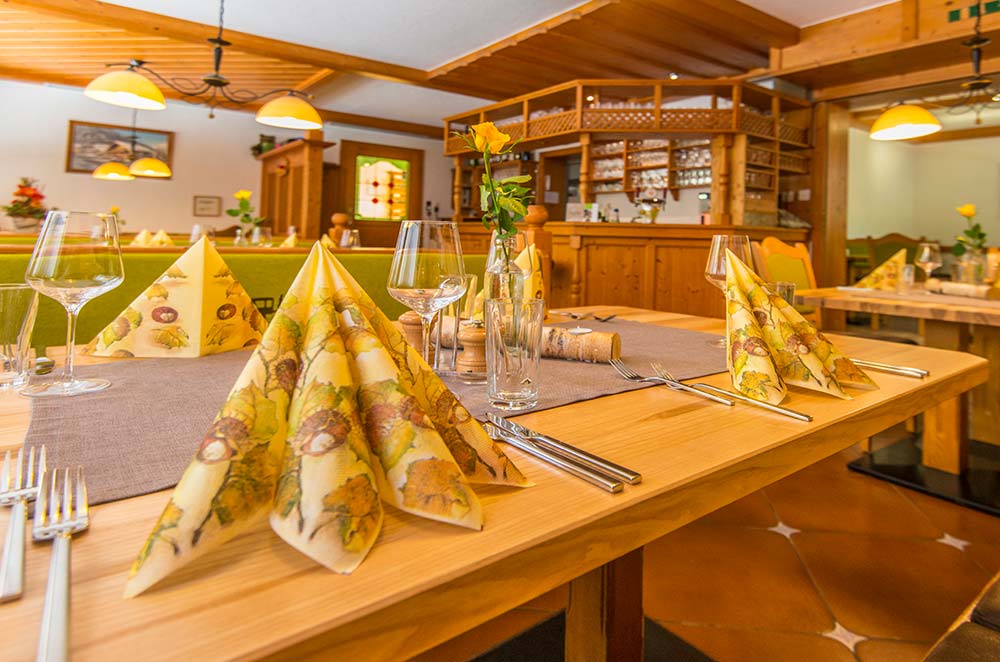 ABOUT US
Our common history – the Gasthof zur Post and the Steinschaden family: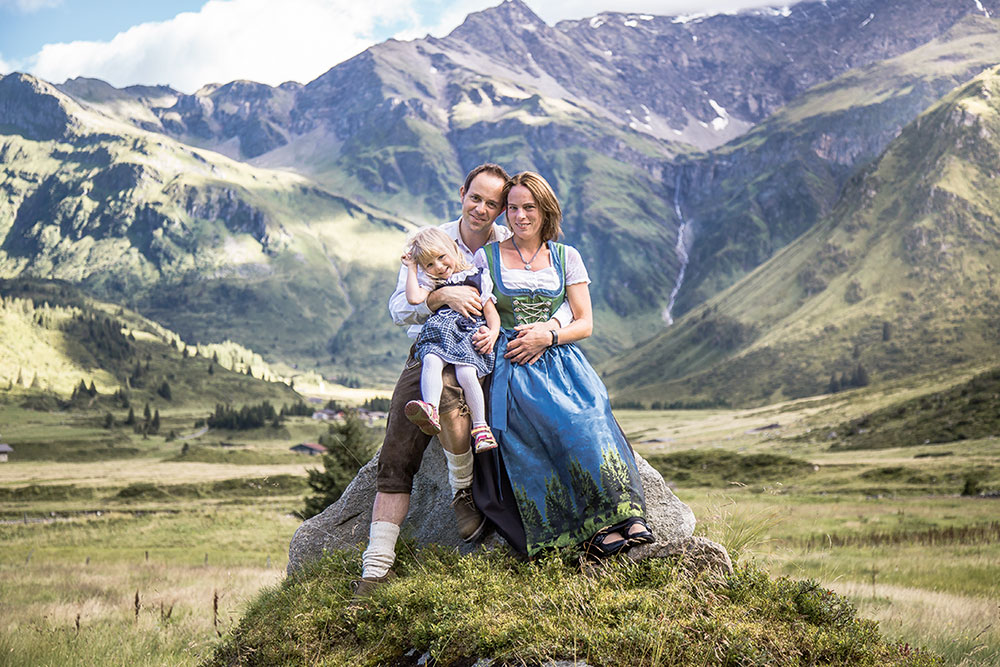 A visit to the Gastein valley in 1989 convinced Mama Hildegard and Papa Alfred Steinschaden to open a small boarding house and inn in Gastein. The 3 children Michaela, Claudia and 10 year old Markus were delighted to move from the Mühlviertel in Upper Austria to Bad Gastein.
Markus, now the boss, began his culinary training in the hotel Europäischer Hof followed by a few years with starcook Lisl Wagner Bacher. The lure of sunshine and sea took him to Mallorca, and later back to the province of Salzburg and the Strasserwirt. In 2002 Markus became the proud father of son Jan and it was a particular pleasure for him that Herr Johann Radauer, boss of the Strasserwirt, undertook the important role of becoming Jan's godfather.
In 2003 Markus was able to take over the Restaurant zur Post and in 2008 Birgit Krenn (also from the Mühlviertel in Upper Austria) began her work as a waitress. Work turned into love and in 2013 their daughter Julia, their little sunshine, was born. In 2014 they were able to take over the Gasthof zur Post and also purchased the Apartmenthouse Post.
Family is very important to us, and therefore we treat all our guests like family members.
Arriving – feeling at home – coming back
THIS & THAT
Information about our house and valley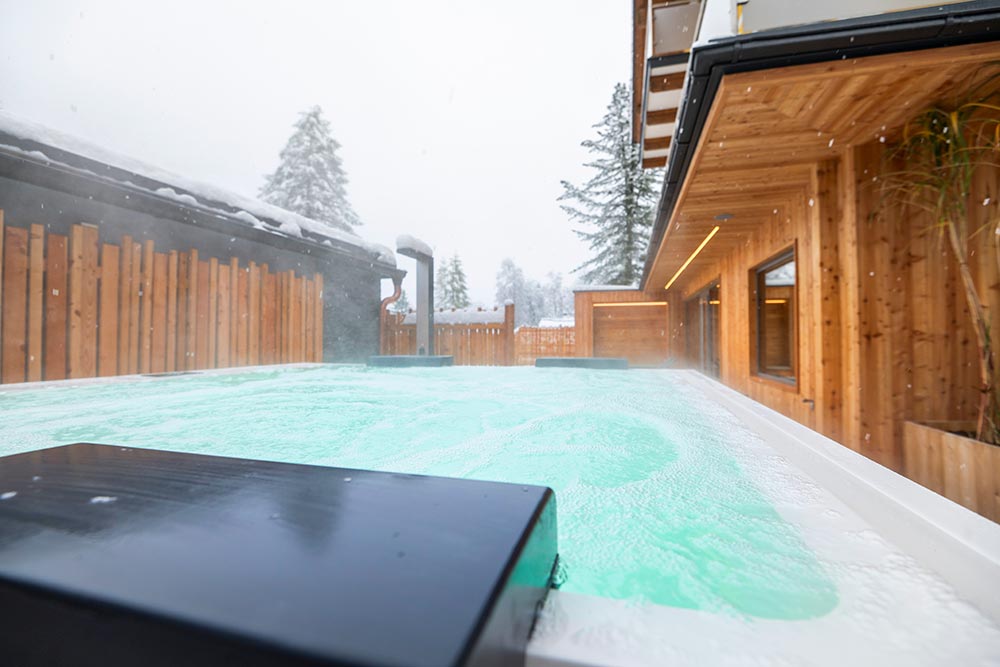 It has snowed in Böckstein! The first snowflakes mark the beginning of the anticipation for the cold season and the upcoming winter season. Ideal weather for our new wellness section. Delightful hours in the hot tub or in our beautiful panoramic sauna!
Read More

→